Sport and Society Conference
Sport and Society | Exploration and Discovery in the 21st Century
Friday, October 26, 2018
Founders Hall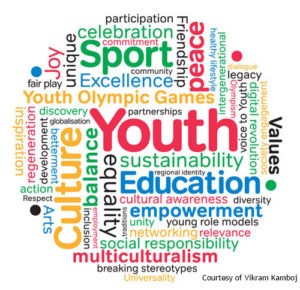 Invited faculty, students, and guests will present research on various topics related to sport and its effect on society. Joe Queenan, noted author and satirist, will be the event's featured speaker.
The conference is co-sponsored by Mount Saint Vincent's Department of Accounting, Business, and Economics and the Department of Sociology.
The College of Mount Saint Vincent provides exceptional opportunity for students of all economic backgrounds. As part of its mission, the College consistently looks to enhance critical thinking opportunities for its students and community, reinforcing the basic right of human dignity for all. It is through this lens, geared towards sport and its effect on society, that we are asking for your submissions to help us inaugurate the Sport and Society Conference. Our goal is to create a foundation from this initial symposium as a catalyst toward a legacy event for the future.
Contact
(718) 405-3371
sportandsociety@mountsaintvincent.edu