Meet Your Major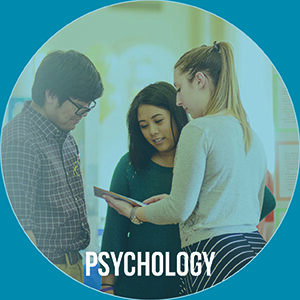 Psychology | May 28 | 12:00 to 12:30 p.m.
The field of psychology applies the methods of science to help understand some of the most important aspects of the human experience. At the Mount, a degree in psychology contributes to a myriad of life and social skills: it helps us understand ourselves, other people, and the world around us; it fosters the development of sound analytical skills and scientific method; and it builds better communicators, collaborators, and leaders. Join Chair and Associate Professor of Psychology Daniel Hrubes to explore the ongoing investigations into the psychological phenomenon and its contributions to a vibrant learning environment both in and out of the classroom.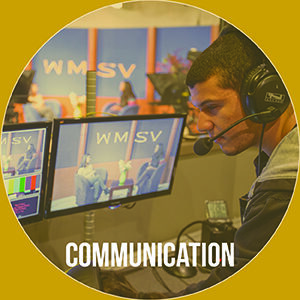 Communication | May 28 | 1:00 to 1:30 p.m.
Communication students advance their understanding of theoretical, critical, and historical approaches, and demonstrate the ability to think analytically about issues in media studies and human communication. Join Chair of Division of Communication, Art, and Media and Associate Professor of Communication Ted Kafala, Professor of Communication Vincent Fitzgerald, and Associate Professor of Communication Michelle Scollo to find out how a Mount communication degree offers students flexibility as they decide on a career, while also preparing them for a rapidly changing world that needs versatile, well-spoken individuals skilled in writing, public presentation, and interpersonal and organizational communication.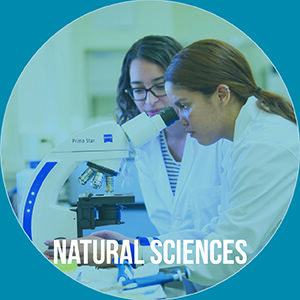 Natural Sciences | May 28 | 2:00 to 2:30 p.m.
The Division of Natural Sciences has developed comprehensive programs of study in biology, biochemistry, chemistry, and general science that prepare students for a variety of careers in health care, research, and education. Students studying the natural sciences are trained to apply their understanding of the scientific method by designing and performing valid scientific experiments to test hypotheses, read and critically evaluate peer-reviewed scientific research, perform and interpret quantitative analysis of scientific data, practice safety techniques, and learn how to use equipment and technology correctly in the lab and in fieldwork.
Join Associate Professor of Biology Ana Ribeiro, biochemistry major Danielle Quaranto '20, and biology majors Amanda Solano '23 and Genesis Torres '20 to learn about how Mount students are encouraged to follow their curiosity and develop an appreciation for science, the interrelatedness of scientific fields from the atomic to the cosmic, and the place of humans in the natural world.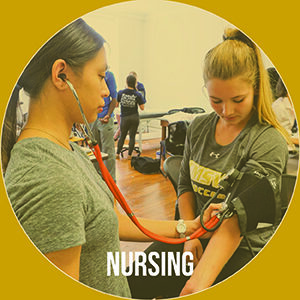 Nursing | May 28 | 3 to 3:30 p.m.
Nursing prepares Mount students to become professional nurses who use critical thinking skills to address the complex health-related problems of a diverse population across the lifespan. Join Dean and Associate Professor of Nursing Anne Marie McAllister, Assistant Dean of Nursing for Clinical and Simulation Learning Mary DiBuono, Clinical Liaison for Undergraduate Nursing Olivia Colletti, Clinical Liaison for Graduate and Undergraduate Nursing Emily Marino, and Assistant Dean of Nursing Administration Stefanie Sparaccio to learn more about our nationally recognized School of Nursing, which trains students to go on to provide competent, effective, and evidence-based nursing care that contributes to safe and high-quality outcomes at many of the nation's top hospitals.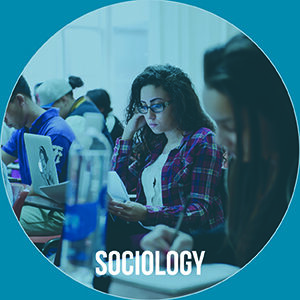 Sociology | May 28 | 4 to 4:30 p.m.
Sociology students at the Mount are prepared to think critically about issues of social life experience, to develop the ability to interpret and evaluate data and information in orderly fashion, and to employ a focused approach to listening, oral communication, observing, and critical, analytic writing. Join Chair and Associate Professor of Sociology Kristin Lawler to explore our sociology major, which focuses substantively on questions of international inequality; crime, justice, and injustice; social service and public policy; urban life and urban planning; political economy; and media and popular culture.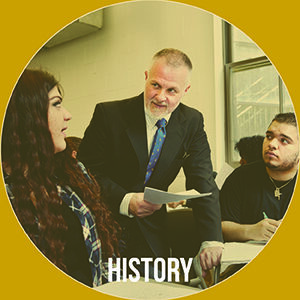 History | May 28 | 5:30 to 6 p.m.
Are you interested in learning how past events have shaped the world in which we live, and how different cultural, political, religious, and social groups have formed and interacted—from the ancient world to the present? Join Chair and Associate Professor of History Daniel Opler, Associate Professor of History David Gallo, Professor of History Joseph Skelly, and current student Juliana Masciarelli '21 to explore our history program—comprised of a range of exciting, cutting-edge courses in American, European, and global history—which provides students the opportunity to master academic skills essential to professional life, including analytical writing, information literacy, complex research methodologies, critical assessment, and public speaking.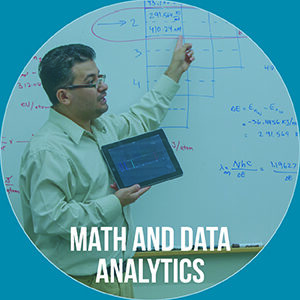 Math and Data Analytics | May 28 | 6:30 to 7 p.m.
The study of mathematics is complex and far-ranging, enabling students to progress from a procedural, computational understanding of mathematics to a broad understanding that can encompass logical reasoning, generalization, abstraction, and proof. Join Chair and Associate Professor of Mathematics Peter Luthy to explore math and data analytics at the Mount, which not only educates all students in quantitative reasoning and rigorous deduction, but allows students to learn how to analyze data carefully and communicate results and conclusions effectively—skills that can be adapted to any career path.