Chabeli Lajara, MSEd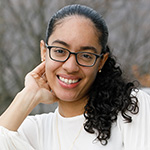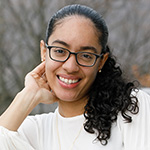 Associate Director for Admission
Tour Guide Coordinator
chabeli.lajara@mountsaintvincent.edu
(718) 405-3781
Territories
Transfer and International Students
Where are you from?
The Bronx

How long have you been at Mount Saint Vincent?
Since March 2019
What is your favorite quote?
"Be the change you wish to see in the world." – Ghandi
What is your advice for succeeding in college?
Take advantage of all the resources available on campus and don't be afraid to ask questions and seek support. Spend your college years learning, growing, and experiencing everything moment by moment.
What would you like prospective students to know about the College of Mount Saint Vincent?
The opportunities the Mount has to offer supports students in landing careers, not just jobs. Plus, the Mount's scenic, 70-acre campus overlooking the Hudson River, located in the beautiful Riverdale neighborhood of New York City will be your home for the next four years.
How do you spend your free time?
Reading, cooking, spending time with my husband, family, and friends.