The DePaul MBA @ College of Mount Saint Vincent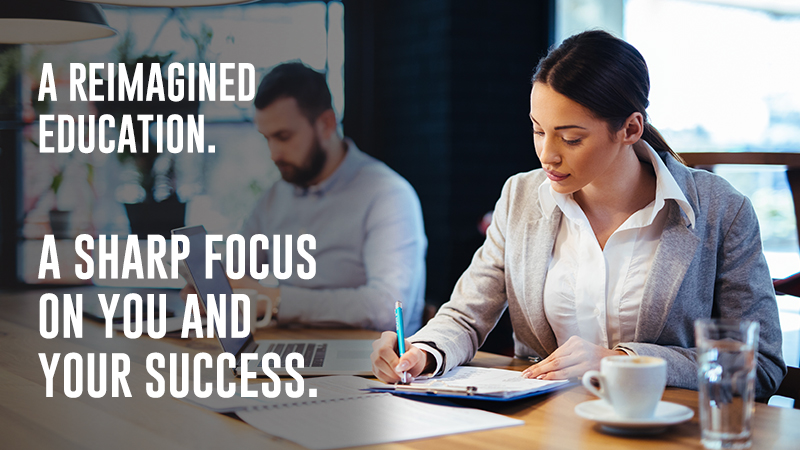 The DePaul MBA @ College of Mount Saint Vincent program with a concentration in management will prepare students for positions in a variety of roles in the business world. The DePaul MBA is a nationally known business graduate program dedicated to developing the real-world business sense you need to take your leadership capabilities to the next level.
The program will provide you with a transformational learning experience that develops the leadership skills you need to face the business challenges of tomorrow. Through hands-on learning, we'll challenge your business perspectives. You'll see that we don't just talk about networking—we help build your network. And we don't just expose you to the theories of business thought leaders, we connect you with them. Here, it's our business to build your future. In the program, you'll focus on self-awareness, leadership development, teamwork, project management and managing others. Apply today and learn new ways to analyze the use of data to inform managerial decision-making and how to inspire others and drive results in the real world.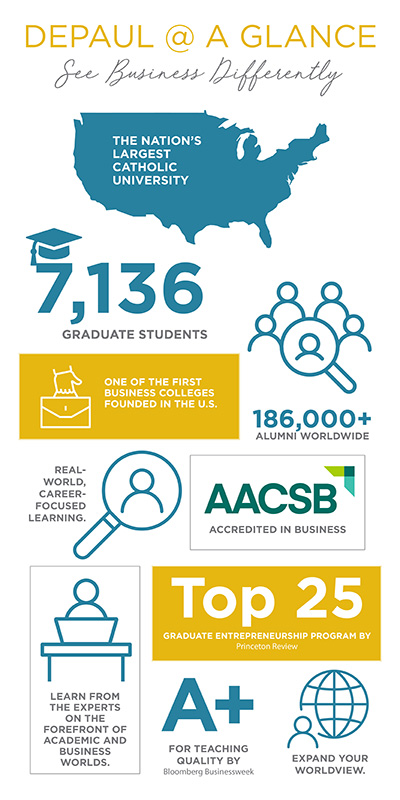 Elevate your expertise with DePaul's nationally respected MBA program.