Hotel Reservation Tutorial
Having trouble booking your Reunion hotel reservation online?
Do not worry…we have you covered!
Below you will find instructions with photos to help you with your online booking process. To enlarge the image, click directly on the photo.
STEP ONE:
Click here to reserve your room online. You will open up to the below page.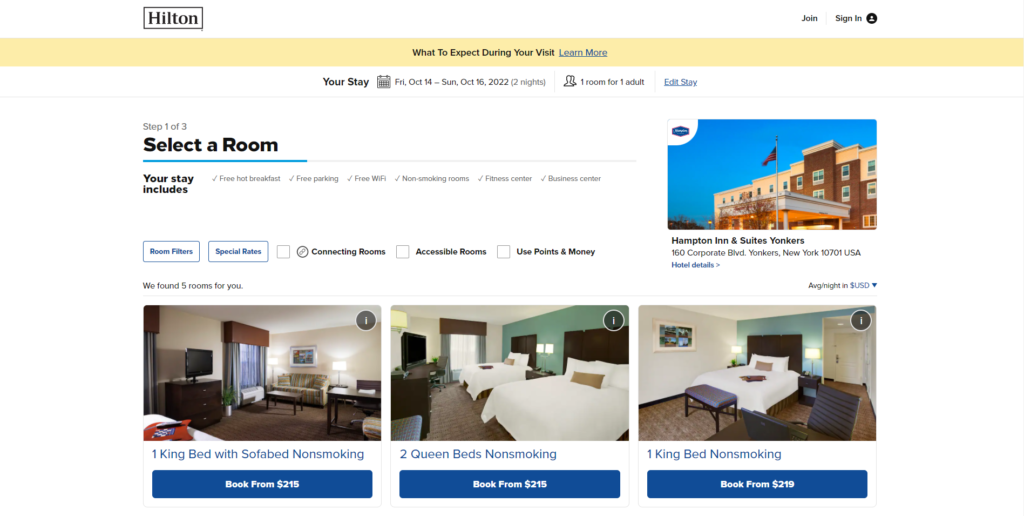 STEP TWO:
Click on "Edit Stay" toward the top of the page (circled in red below).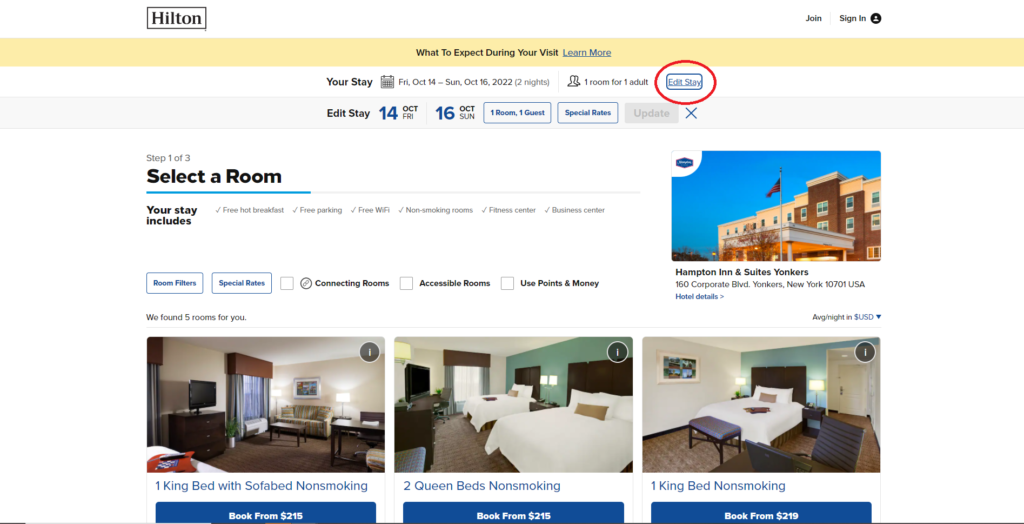 STEP 3:
Click on "Special Rates." A drop-down menu will open with a field to insert the College's "Group Code," which is "CMV." These areas are circled in red below.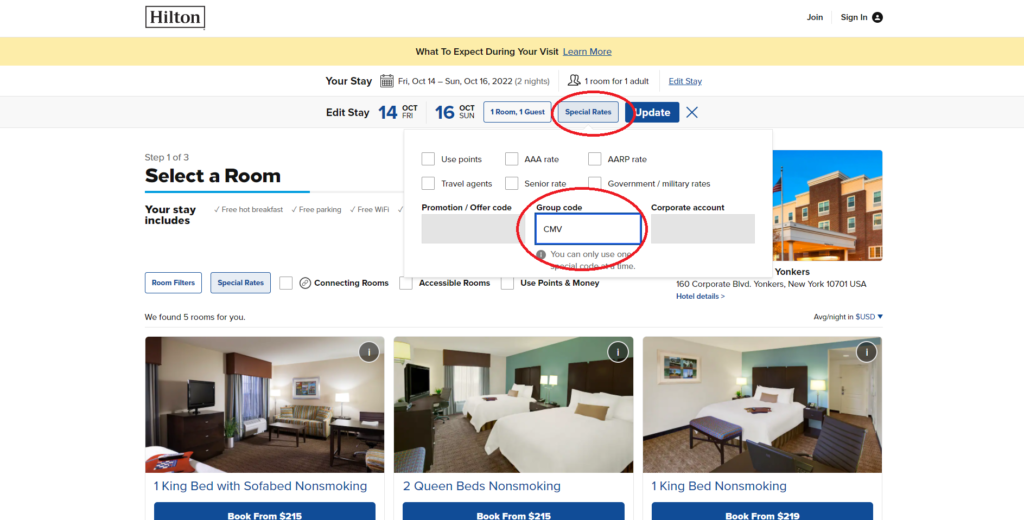 STEP FOUR:
Click the "Update" button and the below page will open up with the College's group rate displayed.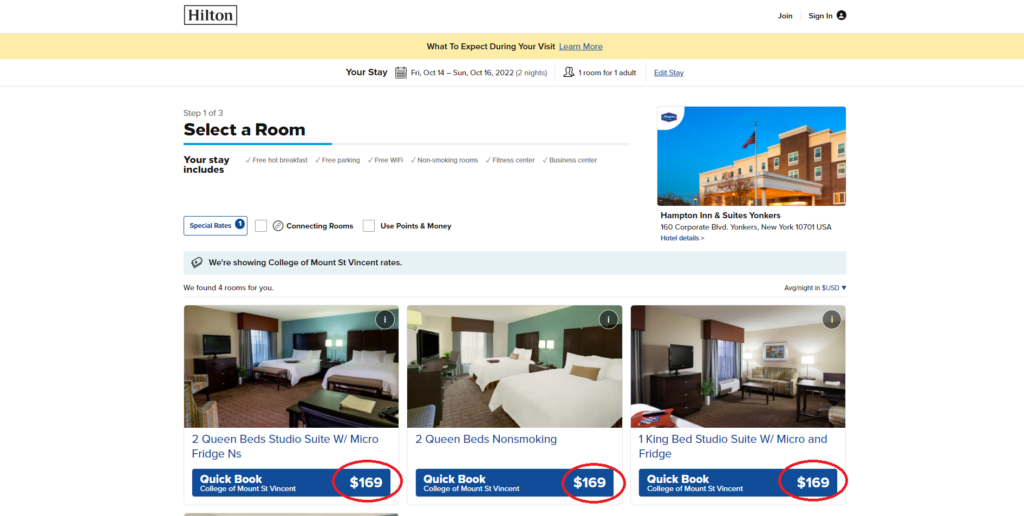 You can proceed with booking at this time.