Center for Leadership
#LearnLeadServe
The Center for Leadership provides opportunities for students to recognize their own potential to create more meaningful and impactful engagement at the Mount—and beyond.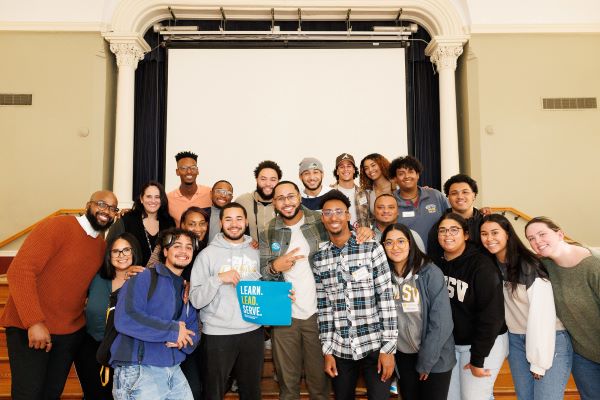 Explore new ways to learn, lead, and serve at the College of Mount Saint Vincent. Through the Center for Leadership, we'll help you DIVE:
Discovery—secure new resources starting day one
Introspection—understand your mental and emotional processes
Vision—map out goals for your future
Execution—get ready to take on the world
Carrying out the mission of the Center for Leadership is a multi-disciplinary undertaking supported by members who represent every aspect of the College. Among these partners exists a remarkably influential Advisory Council, co-chaired by:
You can also hear first-hand from various leadership mentors through a 1-credit class on leadership and motivation, taught by Andrew Curiel, Director for the Center for Leadership. Each week, the course features a different guest lecturer—including alums of the College, leaders in the Bronx and beyond, and local entrepreneurs and motivational speakers.
Follow us on Instagram!
@cmsvleads