Publications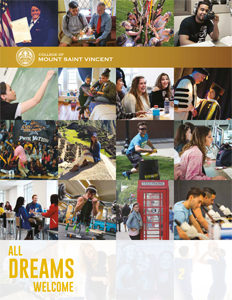 Viewbook
Our Viewbook provides a snapshot of what makes us so exceptional. From academics to athletics to service to leadership development, this annual publication is a great place to start learning more about the Mount.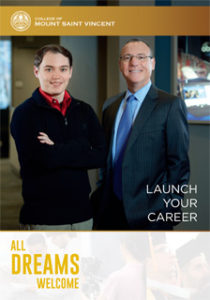 Launch Your Career
More than 18,000 students have graduated from the Mount. Our graduates go on to study at the finest graduate and professional schools in the nation. They become leaders and innovators in the global community. Learn more about the great work of our alums.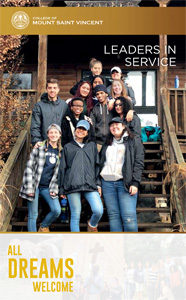 Leaders in Service
Service is not just an extracurricular activity at the College of Mount Saint Vincent. Service is an essential component of the College's mission, and the charism of its founders, the Sisters of Charity of New York. Opportunities to serve can be found across the campus and throughout the curriculum.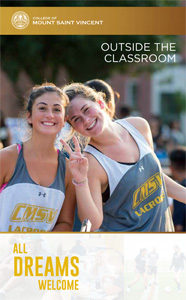 Outside the Classroom
At the Mount, we seek the development of the whole person. That means giving students plenty of opportunities to explore their passions outside the classroom, as well as in it.
Oxley Integrated Advising Program
The Mount's Oxley Integrated Advising Program begins your first semester and continues through graduation. With the help of both a faculty and career advisor, the Oxley Program helps you build the skills—and the plan—to discover your best options and establish a career.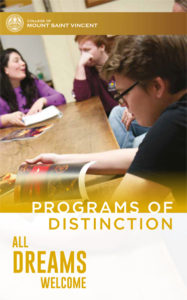 Programs of Distinction
A Mount education develops the whole person. Every field of study emphasizes analytical skills; critical thinking; clear persuasive communication; and moral and religious thought—the essentials for success in every profession.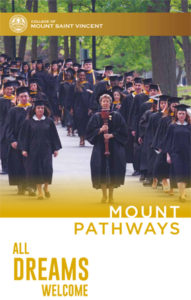 Pathways
A College of Mount Saint Vincent education is a pathway to success. You'll develop one-on-one relationships with professors and advisors who learn what you need to thrive and make sure you get it.