Mount Ranked Nationally for Student Success—Again
8/8/2019
College recognized in six categories
Fewer than 400 colleges and universities nationwide received the title of 'College of Distinction' this year.
As for Mount Saint Vincent?
The College not only received national recognition as a 2019-2020 College of Distinction for its efforts in undergraduate student success and satisfaction, but has been recognized in six additional categories.
Our inclusion on the various lists validates and celebrates that Mount Saint Vincent continues to provide exceptional, life-changing opportunities for all students in and outside the classroom.
The six categories—New York, Catholic, Career Development, Business, Education, and Nursing—reaffirm the College's commitment as an academically excellent, authentically inclusive, independent liberal arts college.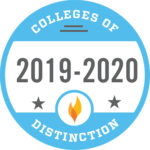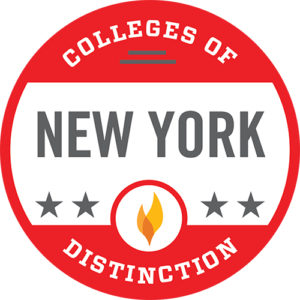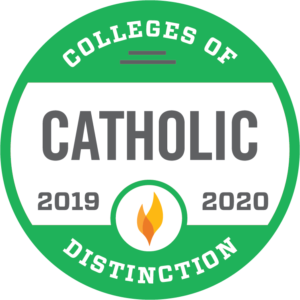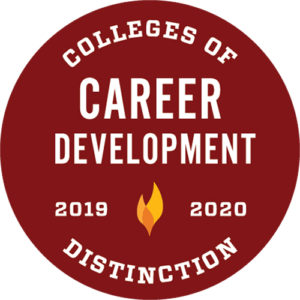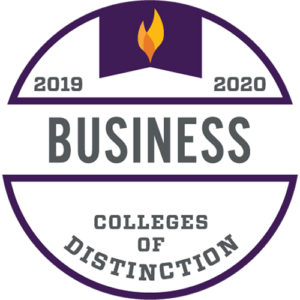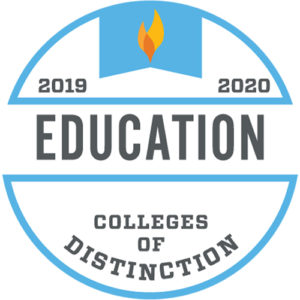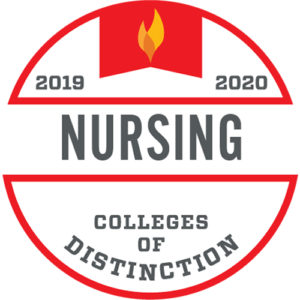 Colleges of Distinction hand-picks a selection of top schools that are well equipped to provide a personalized education catered to students' interests. Every school profiled has been honored for the excellence of its programs, highly recommended by those in-the-know about college education. Included institutions align with four overarching distinctions: student engagement, teaching, community, and outcomes.
"We are so proud to see the College of Mount Saint Vincent walking the walk," said Tyson Schritter, Chief Operating Officer for Colleges of Distinction. "Colleges of Distinction knows that a truly valuable education can't be measured by rank or reputation. Students learn and thrive best when they embrace hands-on learning in a vibrant, welcoming community. That's why it's so encouraging to find Mount Saint Vincent take such an innovative approach with its curriculum: its high-impact educational practices ensure that the undergraduate experience is worthwhile and unique."
The College is frequently recognized—as a regional leader by U.S. News and World Report, as third in the nation for upward mobility by The Chronicle of Higher Education, and even as one of the top 50 best small colleges in the nation by Money magazine—so it's no surprise that year after year Mount Saint Vincent claims a spot as a College of Distinction.
"Colleges of Distinction doesn't rank schools, because we know that every student is different in what they need to best learn, grow, and succeed," said Mr. Schritter. "Instead, we value schools that embrace those differences. Mount Saint Vincent puts the student experience first, providing all the tools and opportunities they need to become lifelong learners who are ready to take on any challenge in today's ever-evolving society."
Education at the Mount goes beyond knowledge, skills, and preparation for work. Here, we cultivate independent thinkers ready to apply critical inquiry toward lives of leadership, service, and innovation.
About the College of Mount Saint Vincent
Founded in 1847 by the Sisters of Charity, the College of Mount Saint Vincent offers nationally recognized liberal arts education and a select array of professional fields of study on a landmark campus overlooking the Hudson River. Committed to the education of the whole person, and enriched by the unparalleled cultural, educational, and career opportunities of New York City, the College equips students with the knowledge, skills, and experiences necessary for lives of achievement, professional accomplishment and leadership in the 21st century.