Recap: Commencement 2023
5/30/2023
Celebrating Our Newest Alumnae/i
Missed out on this year's Commencement exercises at the Right Place on the River? Or maybe you want to relive the moment you (or your loved one!) walked across the stage? Look no further!
We've got you covered—check out photos and rewatch the livestreams from Mount Saint Vincent's 111th Commencement Weekend, which took place on May 18-20, 2023.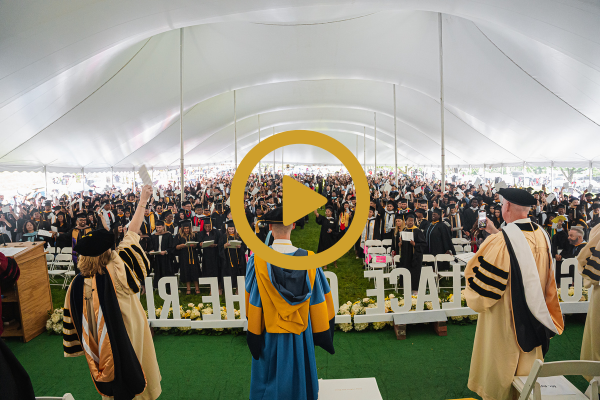 We hope our graduates take some time to rest and reflect on all they've accomplished. The Class of 2023 has been especially resilient and diligent in the wake of challenges onset by the COVID-19 pandemic. It's time to take all you've learned and go out into the world to live our motto of extending goodness, discipline, and knowledge everywhere you go.
This year's Commencement speaker, Kevin Ryan—recently retired president of Covenant House International—shared some remarkable words of wisdom with our graduates.
"COVID-19 pummeled us into our corners. Some of us lost family and friends and all of us lost our balance in the fog. It was lonely, scary time. But it's also true that the pandemic taught us everything we need to know about life, and it is four things: first, we need each other; second, heroes are all the ordinary people who love selflessly with courage; third, heroes are everywhere around us; and fourth, now more than ever, the world needs heroes. And here you are, Class of 2023. You are already heroes to me."
We had a fantastic Commencement weekend, but the celebrations don't stop here—there's always a reason to cheer for the white and the gold! Congratulations again, Class of 2023!
—
Final Bow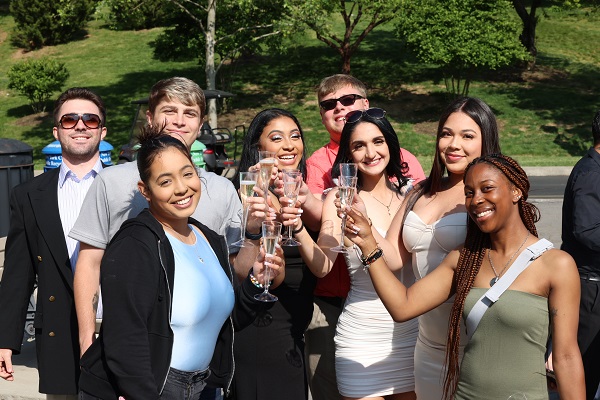 —
Baccalaureate Mass and Hooding Ceremony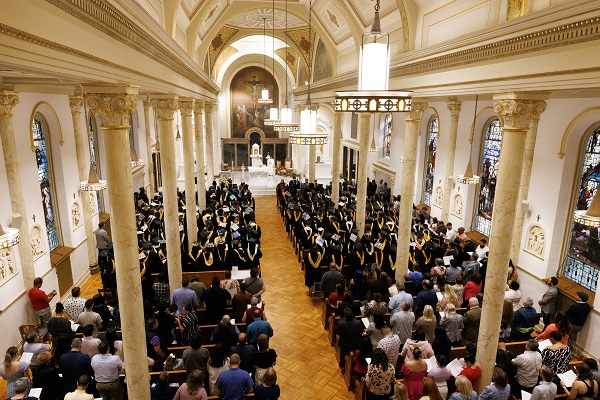 —
Honors Convocation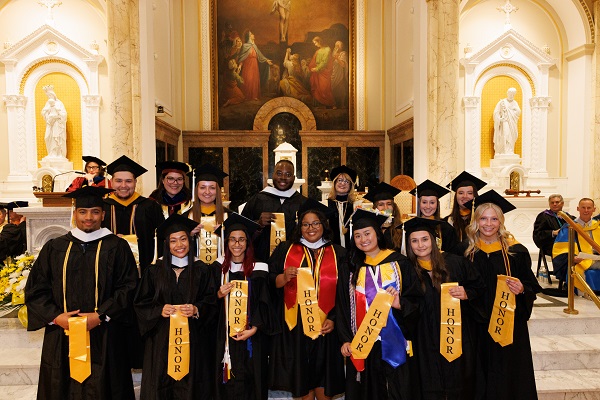 —
Commencement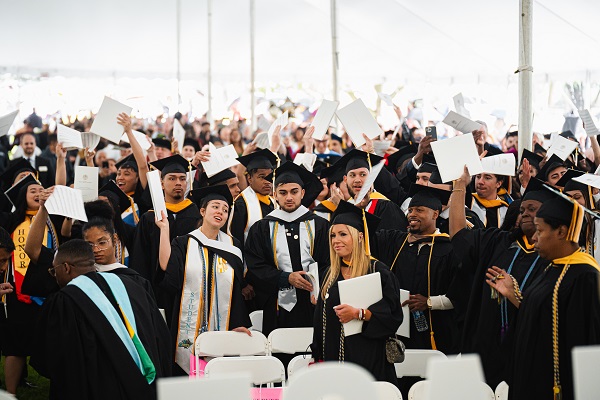 ---
About the College of Mount Saint Vincent
Founded in 1847 by the Sisters of Charity, the College of Mount Saint Vincent offers nationally recognized liberal arts education and a select array of professional fields of study on a landmark campus overlooking the Hudson River. Committed to the education of the whole person, and enriched by the unparalleled cultural, educational and career opportunities of New York City, the College equips students with the knowledge, skills and experiences necessary for lives of achievement, professional accomplishment and leadership in the 21st century.