Mount Honors Distinguished Alumnae, Leaders in Health Care
10/11/2019
Regina Cunningham and Paula Moynahan receive Ad Laudem Dei awards
The College of Mount Saint Vincent was proud to recognize distinguished alumnae Regina Cunningham, B.S.N., M.A., Ph.D. and Paula A. Moynahan, M.D. at the Ad Laudem Dei ceremony on Saturday, October 19, 2019.
Watch the 2019 Ad Laudem Dei Awards Reception
Ad Laudem Dei awards are presented annually to graduates of the College who have led professional lives of national significance and who best exemplify the Mount's mission of service as an integral part of the whole person. The ceremony was one of many highlights of the Mount's 2019 Reunion and Homecoming Weekend.
An oncology nurse, scientist, educator, clinician, and executive, Regina Cunningham '82 has led innovations in health care to not only advance the nursing profession, but revolutionize the industry. She is currently the chief executive officer at the Hospital of the University of Pennsylvania, where she also serves as an adjunct professor and assistant dean for clinical practice. Her scholarly research and her leadership in caring for her patients have established her reputation as a true influencer shaping the future of nursing. She has authored numerous studies published in peer-reviewed journals and has also been funded for various research initiatives—she currently serves as Principal Investigator on a $1.7 million award from the National Cancer Institute focused on developing strategies to improve accrual to clinical trials. Most recently, she was appointed to the Committee on the Future of Nursing 2020-2030.
Dr. Cunningham received her bachelor's degree from the College of Mount Saint Vincent, a Master of Arts in the Delivery of Nursing Service from New York University, a Doctor of Philosophy from the University of Pennsylvania, and completed a post-doctoral fellowship at Yale University. She was selected as a Robert Wood Johnson Executive Nurse Fellow in 2006 and was inducted as a Fellow of the American Academy of Nursing in 2014. Additionally, she has been recognized with the Oncology Nursing Society Pearl Moore Making a Difference Award, the Nominee New Jersey Governor's Award for Excellence in Nursing Administration, the American Cancer Society Doctoral Scholarship in Cancer Nursing, and the Cancer Institute of New Jersey Award for Leadership in Patient Care.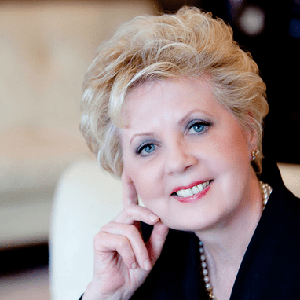 A brilliant surgeon, scientist, and humanitarian, Paula A. Moynahan '64 has left an incredible mark on the field of plastic and reconstructive surgery. Among a distinguished group of women who have achieved double board certification—American Board of Surgery and the American Board of Plastic Surgery—she is also a member of numerous medical and plastic surgery societies. She owns practices in Manhattan and Connecticut, and has served as an attending physician at Lenox Hill Hospital and Manhattan Ear, Nose, and Throat Hospital, as well as Waterbury Hospital, Saint Mary's Hospital, and Naugatuck Valley Surgical Center in Waterbury, CT.
Among the first physicians to offer out-patient ambulatory surgery, she also developed anti-aging treatments including facials, glycolic acid rejuvenation peels, promoted Retin A, chemical peels, injectable collagen, Botox, and MEGA-peel. Her insights and opinions on plastic and reconstructive surgery are sought by the media and featured on MSNBC, The Wall Street Journal, Crain's New York Business, the New York Post, Newsday, The Philadelphia Inquirer, Vogue, and Glamour. She has guest lectured at the United Nations and at medical colleges, museums, congregations, and related organizations throughout the U.S.
Dr. Moynahan received her bachelor's degree from the College of Mount Saint Vincent, her Doctor of Medicine from the Medical College of Pennsylvania, and completed her post-graduate training at Lenox Hill Hospital. She has been recognized as a leading surgeon by Strathmore's Who's Who, Consumer Research Council of America, America's Registry of Outstanding Professionals, Irish America's Top 100, the American Business Women's Association, and has served as a past president of the New York Regional Society of Plastic and Reconstructive Surgeons.
Ad Laudem Dei Awards are presented to individuals who have made lasting contributions to the areas of economics, business, government, medicine, science, arts, humanities, religion, and education. Ad Laudem Dei recipients embody the spirit of charity synonymous with the College's mission.
About the College of Mount Saint Vincent
Founded in 1847 by the Sisters of Charity, the College of Mount Saint Vincent offers nationally recognized liberal arts education and a select array of professional fields of study on a landmark campus overlooking the Hudson River. Committed to the education of the whole person, and enriched by the unparalleled cultural, educational, and career opportunities of New York City, the College equips students with the knowledge, skills, and experiences necessary for lives of professional accomplishment, service, and leadership in the 21st century.