Robert Jacklosky, Ph.D.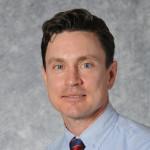 Professor of English
Ph.D., Rutgers University
M.A., New York University
B.A., New York University
rob.jacklosky@mountsaintvincent.edu
Areas of Interest
Victorian literature (Dickens, George Eliot, and Matthew Arnold)
Shakespeare
Frank Sinatra and popular culture of the 1940s
Creative writing and contemporary fiction
Dr. Jacklosky's scholarly and professional interests include Victorian studies, popular culture, and creative writing. His fiction and creative non-fiction has appeared in McSweeney's Internet Tendency, Sonora Review, and the Konundrum Literary Engine Review. Additionally, he has studied at Bread Loaf and Sewanee Writers' Conferences.
Courses
ENGL 110 Writing in Context I
ENGL 120 Writing in Context II
ENGL 217 Advanced Writing: Narrative
ENGL 219 Advanced Writing: Non-Fiction
ENGL 300 Creative Writing Fiction
ENGL 307 The Novel
ENGL 316 The English Tradition in Literature II
ENGL 319 The Age of  Satire
ENGL 401 The Romantic Age
ENGL 403 Victorian Age
ENGL 421 Topics: Comedy
ENGL 450 Senior Seminar
Publications
"The Thing and Not the Thing: The Contemporary Dickensian Novel and Donna Tartt's The Goldfinch" in a volume Dickens After Dickens. (White Rose York University Press 2020), edited by Emily Bowles. https://universitypress.whiterose.ac.uk/site/books/10.22599/DickensAfterDickens/
"Dickensian Satire and Mealtime Shame," co-authored with Matthew Kaiser, a chapter in A Cultural History of Comedy in the Age of Empire (Volume 5 of the Bloomsbury Cultural History of Comedy Series). Series edited by Mtthew Kaiser and Andrew Stott
"Pick Up Soccer in the City" Non-fiction Short in Prairie Schooner (May 2016) 3:33 Sports Short #21 // Pick Up Soccer in the City by Rob Jacklosky | Prairie Schooner
"King and Country: Shakespeare's Great Cycle of Kings Presented by the Royal Shakespeare Company." Review of Henry IV (Part 2) "Kings and Country" Omnibus Review in Shakespeare Bulletin (Volume 34, Number 4, Winter 2016)
"Here Comes Mrs. Jordan," Dappled Things, Fall 2014
"A Book is a Machine to Think: Anthony Wallace's The Old Priest," Bloom, August 2014
"Skipped Stops," Podium: Publication of the Unterberg Poetry Center at the 92nd Street Y (Volume 12), Summer 2014
Review essay: "Pete Dexter: You Have to Be Hurt to See Anything at All," Bloom, September 2013
"George Eliot: Strong-Minded Woman and Varying, Unfolding Self," Bloom, February 2013
"Baby Envy," Esquire, November 2011
"Dispatches from the Wings at the Ballet," McSweeney's Internet Tendency, 2009
"Dispatches from the Napoleonic Wars at the Met," McSweeney's Internet Tendency, 2008
"Someone to Watch Over Him," Frank Sinatra: History, Identity, and Italian American Culture, edited by Stanislao G. Pugliese. Palgrave/Macmillan, 2004
"ComPositioning Culture and Anarchy," Teaching in the 21st-Century: Writing Pedagogies Across the Disciplines, ed. by Barbara Smith. New York: Routledge, 1999
Book review: "Thomas Beller's Seduction Theory," Studies in Short Fiction (34.3)
Book review: "Jonathan Wilson's Schoom," Studies in Short Fiction (34.3)
Book review: "Garry Wills' St. Augustine," Port
Book review: "Junot Diaz's Drown" Studies in Short Fiction (34:2)
Community Service
Member of Bronx Community Board 8 and Member of the Education, Libraries and Cultural Affairs Committee and Parks and Recreation Committees 2019-2021
Residencies and Awards
New Century Writers Award finalist, 2002-2003
New York Stories Best Short Story competition finalist, 2000
Norton Island Writers Residency winner, 2008
Quincy Guild Writers Award for best short story, 2002
Vermont Studio Center residency
William Faulkner/William Wisdom Fiction Competition finalist, 2007
WNYC Leonard Lopate Essay contest winner for, "A Version of Me on Network T.V.," July 2007