Scholarship Tribute Dinner
Wednesday, May 3, 2023

Gotham Hall | 1356 Broadway, New York, New York 10018
Honoring
The Sisters of Charity of New York
Donna Dodge, S.C., President
John Prufeta
General Partner and Founder of Medical Excellence Capital, LLC
Fran Weissler
Theatrical Producer
---
---
Sisters of Charity of New York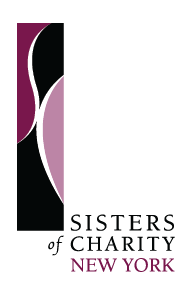 The story of the Sisters of Charity of New York began with the story of Elizabeth Ann Seton, the first American-born saint. In 1809, she founded the Sisters of Charity in Emmitsburg, Maryland as a widowed convert to Catholicism—150 years after Saints Vincent de Paul and Louise de Marillac inspired a mission of service to the poor in France. It was the first community for religious women established in the United States.
In 1817, Mother Seton sent a group of three sisters to establish an orphanage in New York City at the corner of Prince and Mott Streets. Knowing that children need not only care, but also education in order to thrive, the Sisters began founding schools—beginning at Mott Street and eventually spreading across the diocese. This was the beginning of the parochial school system in New York. In 1846, the Sisters of Charity of New York became a congregation separate from the Emmitsburg branch.
One year later, before there were public colleges or even high schools for women in New York, they founded the Academy of Mount Saint Vincent—the first institution to offer higher learning for women in New York. The Academy was located at McGowan's Pass at the northeast corner of what is now Central Park. In 1859, the Academy moved to Riverdale, establishing the Mount Saint Vincent campus overlooking the Hudson River.
The Congregation's early focus on caring for orphans and educating children has expanded into practically every area of charity and social justice: healthcare; service to families, the homeless, immigrants, and senior citizens; education at all levels; pastoral ministry; advocacy for civil rights, peace, food, and water security; among many others. Sisters of Charity of New York served the people of The Bahamas from 1889 to 2007, and their missions in Guatemala since 1971 continue to thrive.
Now in their third century of service, the Sisters of Charity of New York continue to meet the challenges of the times and minister to the needs of those living in poverty.
---
John Prufeta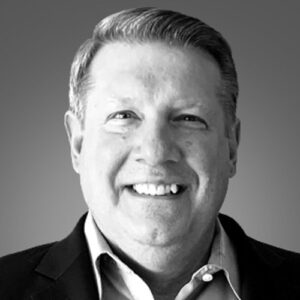 John Prufeta is General Partner and Founder of Medical Excellence Capital, LLC (MEC)—an early-stage life sciences venture capital company focused on gene therapy, cell therapy, healthcare AI, quantum biology, and regenerative medicine.
A notable entrepreneur and innovator, John has had a remarkable impact throughout the healthcare industry, spending the past 30 years as an operator and consultant to academic medical centers internationally.
Through MEC investments, John serves as Co-Founder and Chairman of the Board of Rejuvitas, Inc., a gene therapy company, and Co-Founder and Director of ProJenX, a company that has developed advanced treatment for ALS. In addition, John serves as Director of Nobias, Inc., an AI/machine learning company focused on rare children's diseases.
In 2007, John founded and currently serves as Non-Executive Chairman of Medical Excellence Group, a global private health advisory firm with offices in New York, London, and Shanghai. The company is a virtual "family office for healthcare," offering comprehensive, state-of-the-art science programs in preventative medicine, complex case management, and longevity using a network of 33 academic medical centers and over 1,250 carefully selected physicians.
He has several charitable interests, including as founding board member and current Vice Chairman of Veterans Moving Forward, a 501(c)(3) charity serving disabled veterans. John founded and is Chairman of The Medical Excellence Foundation, a 501(c)(3) charitable organization that provides direct grants to scientists—funding cutting-edge experiments to advance medical discovery.
John is dedicated to the success of aspiring young people around the nation, especially at the Mount. He currently serves as Co-Chair of the remarkably influential Advisory Council of the College's newly-established Center for Leadership—created to provide intentional leadership opportunities for Mount students and strengthen in them an understanding of how to manifest the best of themselves as engaged members of their communities.
He is a graduate of St. John's University and Harvard Business School.
---
Fran Weissler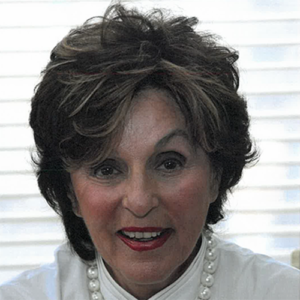 In 1968, Fran Weissler, along with her husband and partner, Barry, established National Artists Management Company, Inc. (NAMCO), an entertainment production company based in New York City, to present classic plays to children, elementary schools, high schools, colleges, and adult audiences with professional casts.
A trailblazing leader in the theatre industry, Fran has nearly 50 years of experience developing, financing, casting, managing, marketing, licensing, and consulting for first-class theatrical ventures on Broadway and the West End in London, as well as both domestic and international touring productions.
Fran and Barry are the winners of seven Tony Awards: for Othello, the Weissler's Broadway debut starring James Earl Jones and Christopher Plummer; Fiddler on the Roof with Chaim Topol; Gypsy with Tyne Daly; Annie Get Your Gun with Bernadette Peters and Reba McEntire; the worldwide hit, Chicago; the 2010 revival of La Cage Aux Folles with Kelsey Grammer; and the 2013 revival of Pippin starring Patina Miller and Andrea Martin.
Chicago—which has been running continuously on Broadway for 26 years—is the longest-running American musical in the world. The show's global success has reached over 25 countries and has been translated into a dozen languages.
The Weisser's latest hit, Waitress—a musical adaptation of Adrienne Shelly's 2007 independent film favorite, with an original score by Grammy Award-winning singer/songwriter, Sara Bareilles—is currently available for licensing.
Fran's current producing projects include the revival of the beloved musical Carnival; a new show entitled Real Women Have Curves; and The Bedwetter, which has book and lyrics by Sarah Silverman.
---
Dinner Committee
In Formation


Chair | Peter DeNunzio
The Dwight Company
Co-Chair | Pamela J. Newman
PJN Strategies LLC
Lon Augustenborg
Novus Intelligence/Central Intelligence Agency
Wendy Li
City National Bank

John F. Caruso '82
Retired, ABC Television/Walt Disney Company
Stephen A. Manzi
The Metropolitan Museum of Art
Gail Vance Civille '65
Sensory Spectrum, Inc.
Steven Menzies
Applied Underwriters
Cathy-Ann Martine Dolecki '80
Retired, AT&T
Istvan A. Nadas
Dunes Point Capital
Dennis Eulau
Simon & Schuster
Robert Prufeta
Solomon Page Group
Kelvin Gentles '05
Catholic Charities of New York
Adam Treiser
Arjuna Solution
Michael P. Hoffman
Changing Our World, Inc.
Barry Weissler
Theatrical Producer
Dolly Lenz
Dolly Lenz Real Estate