Joseph Morrison Skelly, Ph.D.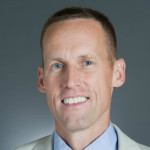 Professor of History
Ph.D., University College Dublin
M.A., University College Dublin
B.A., University of Notre Dame
joe.skelly@mountsaintvincent.edu
Areas of Interest
International Terrorism and Counterterrorism
The Middle East
Military Affairs
Contemporary Europe
Ireland and Northern Ireland
Honors and Awards
Irish Voice: Irish Education 100, 2015 and 2016
Excellence in Teaching, College of Mount Saint Vincent, 2002 and 2010
Faculty Research Sabbatical, College of Mount Saint Vincent, 2008 and 2019
Faculty Travel Grants, College of Mount Saint Vincent, 2000-21
Scholarly Appointments
Treasurer, Association for the Study of the Middle East and Africa, 2007-21
Writing Fellow, Middle East Forum, 2010-21
Academic Fellow, Foundation for the Defense of Democracies, 2003-07
Department of History
Director, Minor in Political Science
Coordinator, Internships and Careers
Courses
HIST 201 Natural Rights, Civil Rights, Human Rights
HIST 363 The Contemporary Middle East
HIST 364 Islam and Politics: Theocracy to Democracy
HIST 366 The Modern Middle East, 1914-1960
HIST 367 The U.S. Role in Vietnam, 1940-1975
HIST 370 The Elections of 2020
HIST 420 Age of Enlightenment and Revolutions in Europe, 1700-1830
HIST 437 World War I and World War II
HIST 445 Post-War Europe, 1945-95
HIST 447 Irish Politics: North and South
HIST 466 International Terrorism
HIST 467 The United Nations and International Affairs
HIST 476 European Genocides, 1914-94
HIST 476 European Union or Disunion?
HIST 476 The Ethics of Peace and War
HIST 476 Divided Societies: Northern Ireland and Israel/Palestine
HIST 496 Senior Research Seminar
INTG 328 Global Challenges
Military Service
Branches
United States Army Reserve, 2001-21
United States Army National Guard, 1996-2000
Major Awards
Bronze Star
Combat Action Badge
Iraq Campaign Medal
Meritorious Service Medal
Army Commendation Medal
General Douglas MacArthur Leadership Award
Publications
Books
Political Islam From Muhammad to Ahmadinejad: Defenders, Detractors, Definitions, ed. Santa Barbara: Praeger Security International, 2010
Irish Foreign Policy, 1919-66: From Independence to Internationalism, ed. with Michael Kennedy. Dublin: Four Courts Press, 2000
Ideas Matter: Essays in Honour of Conor Cruise O'Brien, ed. with Richard English. Dublin: Poolbeg Press, 1998; Lanham: University Press of America, 2000
Irish Diplomacy at the United Nations, 1945-65: National Interests and the International Order Dublin: Irish Academic Press, 1997
Scholarly Articles
"Into the Labyrinth: Terrorism, History and Diplomacy." In The Cambridge History of Terrorism, ed. by Richard English, 594-622. Cambridge: Cambridge University Press, 2021.
"Afghanistan: Not Another Vietnam," World at War: Understanding Conflict and Society. ABC-CLIO, January 2012

"Muslim-West Relations: The Importance of Moderate Muslims," World at War: Understanding Conflict and Society. ABC-CLIO. September, 2010
"Political Islam from Muhammad to Ahmadinejad," In Political Islam from Muhammad to Ahmadinejad: Defenders, Detractors, and Definitions, ed. by Joseph Morrison Skelly, 3-12. Santa Barbara: Praeger Security International, 2010
"Celtic Tiger, American Eagle: Irish Lessons for a Regional Economy in the U.S." In What Did We Do Right? Global Perspectives on Ireland's 'Miracle,' ed. by Rory Miller and Michael O'Sullivan, 23-33. Dublin: Blackhall Publishers, 2010
"In Mesopotamia a Safe Game Must Be Played," Introduction to The First Iraq War, 1914 – 1918: Britain's Mesopotamian Campaign, A.J. Barker, ix-xx. New York, Enigma Books; First published as The Bastard War: The Mesopotamian Campaign of 1914-1918 in 1968 by Dial Press, 2009
"Kennedy, John F., Visit," "Neutrality," "United Nations," The Encyclopedia of Irish History and Culture, ed. by James S. Donnelly, i, 341, i, 462-64, ii, 733-35. 2 vols. New York: Thomson-Gale, 2004
"National Interests and International Mediation: Ireland's South Tyrol Initiative in the United Nations, 1960-61," In Irish Foreign Policy, 1919-66: From Independence to Internationalism, ed. by Michael Kennedy and Joseph Morrison Skelly, 286-307. Dublin: Four Courts Press, 2000
"The Study of Irish Foreign Policy from Independence to Internationalism," with Michael Kennedy. In Irish Foreign Policy, 1919-66: From Independence to Internationalism, ed. by Michael Kennedy and Joseph Morrison Skelly, 13-24. Dublin: Four Courts Press, 2000
"Appeasement in Our Time: Conor Cruise O'Brien's Analysis of the Irish Peace Process." Irish Studies in International Affairs 10, 221-36, 1999
"Ideas Matter," with Richard English. In Ideas Matter: Essays in Honour of Conor Cruise O'Brien, ed. by Richard English and Joseph Morrison Skelly, 9-38. Dublin: Poolbeg Press, 1998
"Ireland, the Department of External Affairs, and the United Nations, 1945-55: a New Look." Irish Studies in International Affairs 7, 63-80, 1996
Book Reviews
Michael F. Cairo, The Gulf: The Bush Presidencies and the Middle East. Lexington, University Press of Kentucky, 2012. Israel Journal of Foreign Affairs 8, no. 3, 121-26, 2014
Jonathan Spyer, The Transforming Fire: The Rise of the Israel-Islamist Conflict. New York: Continuum, 2011. Israel Journal of Foreign Affairs 6, no. 2, 151-54, 2012
Philip Smucker, My Brother, My Enemy: America and the Battle of Ideas Across the Muslim World, Amherst, N.Y.: Prometheus Books, 2010. Israel Journal of Foreign Affairs 5, no. 2, 115-17, 2011
Doomed to Failure? The Politics and Intelligence of the Oslo Peace Process, Santa Barbara: Praeger Security International, 2009; International Journal of Intelligence and Counterintelligence 23, no. 3, 567-72, Fall 2010
Rashid Khalidi, Sowing Crisis: The Cold War and American Dominance in the Middle East, Boston: Beacon Press, 2009; Israel Journal of Foreign Affairs 3, no. 3, 109-11, 2009
Ali A. Allawi, The Occupation of Iraq: Winning the War, Losing the Peace, New Haven: Yale University Press, 2007; Israel Journal of Foreign Affairs 3, no. 1, 123-7, 2009
Wayne H. Bowen, Undoing Saddam: From Occupation to Sovereignty in Northern Iraq, Washington, DC: Potomac Books, 2007; Website of the Association for the Study of the Middle East and Africa: Book Review Section, July 2009
Philip Carl Salzman and Donna Robinson Divine, eds. Postcolonial Theory and the Arab-Israeli Conflict, New York: Routledge, 2008; Jewish Political Studies Review 21, nos. 3-4, 181-84, Fall 2009
Ofira Seliktar, The Politics of Intelligence and American Wars with Iraq. New York: Palgrave Macmillan, 2008
Melanie Phillips, Londonistan, New York: Encounter Books, 2006; Website of the Association for the Study of the Middle East and Africa: Book Review Section, January 2008
Philip Carl Salzman, Culture and Conflict in the Middle East, Amherst: Humanity Books, 2008; Website of the Association for the Study of the Middle East and Africa: Book Review Section, March 2008
Andrew McCarthy, Willful Blindness: A Memoir of the Jihad, New York: Encounter Books, 2008; Website of the Association for the Study of the Middle East and Africa: Book Review Section, April 2008
Michael Smith, Killer Elite, New York: St. Martin's Press, 2007; International Journal of Intelligence and Counterintelligence 21, no. 2, 418-27, Summer 2008
Sean Patrick Donlan, ed., Edmund Burke's Irish Identities, Dublin: Irish Academic Press, 2007; The Recorder 20, no. 2 and 21, no. 1, 170-4, Spring and Fall 2008
Rory Miller, ed., Ireland and the Middle East: Trade, Society and Peace, Dublin: Irish Academic Press, 2007; Middle East Quarterly 15, no. 1, 88, Winter 2008
Efraim Halevy, Man in the Shadows: Inside the Middle East Crisis with a Man Who Led the Mossad, New York: St. Martin's Press, 2006; International Journal of Intelligence and Counterintelligence 20, no. 4, 742-50, Winter 2007
General Publications
"Foreword," In Drawing a Line in the Sea: The Gaza Flotilla Incident and the Israeli-Palestinian Conflict, ed. by Thomas E. Copeland, ix-x. Lanham: Lexington Books, 2011
"Riding Out the Storm: Israel, the United States, and Barack Obama's Post-American Foreign Policy," Israel Journal of Foreign Affairs 4, no. 2, 31-35, 2010
"Here We Stand, In Baquba," Historically Speaking: The Newsletter of the Historical Society iv, no. 1, 6, September and October 2004
"Civil Affairs Soldiers: Force Multipliers in Operation Iraqi Freedom," Victor Davis Hanson: Private Papers, December 17, 2004
"Challenging the Irish American Consensus," Historically Speaking: The Newsletter of the Historical Society, ii, no. 2, 9-11, January 2001
"What Now for Ulster, Mr. Blair?" with Robert McCartney, Belfast Telegraph, September 20, 2001
"The Dark Side of Peace," with Conor Cruise O'Brien, Washington Times, July 27, 2000
National Review Online
"The Speech and its Problems," September 1, 2010
"Obama's Bookshelf: A Symposium," August 14, 2009
"Outrider of the Enlightenment: The Legacy of Conor Cruise O'Brien," March 17, 2009
"Be Not Afraid: Christian Resistance and the Meaning of Christmas," December 22, 2008
"Radical Secularism, Militant Islamism," November 7, 2008
"Unearthing the Weather Underground," October 17, 2008
"Sidestepping the Sandstorm? Reforming Middle Eastern Studies," September 11, 2008
"A Conservative Summer: A Symposium," July 3, 2008
"To Live with Honor," May 23, 2008
"Number 12, Arran Quay: Edmund Burke and Ireland," March 14, 2008
"Turning Point? A Symposium," July 31, 2007
"Why We Fight," July 4, 2007
"The Democratic Fallen," May 18, 2007
"Can this Washington Be Saved? Can this War? A Symposium," May 2, 2007
"National Interests and National Honor," April 26, 2007
"Surge Scoring: A Symposium," January 11, 2007
"Bastogne!" December 21, 2006
"The Reckoning of the Dead," November 6, 2006
"Echoes of Ireland's Struggle in Iraq," Irish Independent, February 13, 2005
United Press International
"Is the 'Road Map' a U.S. Setback?" with Joel Fishman July, 2003 (co-author)
"The IRA: Next on the List," August, 2002
"An Intellectual Famine in Irish America," April, 2001
Presentations
"Who Lost Iraq?" Association for the Study of the Middle East and Africa, Annual Conference, "Searching for Balance in the Middle East and Africa," Washington, D.C., October 2014
"Resolving Legal Conflicts in Counterterrorism: Drone Strikes, Military Tribunals, Guantanamo Bay," Center for International Studies, College of Mount Saint Vincent, March 2011
"Middle East and African Studies in the Academy: An Assessment," New York State Chapter, National Association of Scholars, New York, N.Y., March 2010
"'We Win, They Lose': A Strategy for Victory in the War On Islamist Terrorism," Global War on Terrorism Lecture Series, High Point University, High Point, N.C., February 2010
"Defining – and Achieving – Victory in Operation Iraqi Freedom," Yale University, April 2006
"Education in Iraq: Lessons Learned in Defense, Diplomacy and Development," United States Agency for International Development (USAID) Conference, "Education in Conflict Environments," Washington, D.C., August 2005
"The Peace Process in Northern Ireland: The End of the Road?" Kennedy School of Government, Harvard University, Cambridge, Mass.., March 2004