David Aliano, Ph.D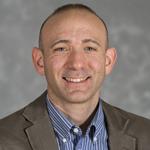 Chair
Associate Professor of Italian and History
Ph.D., City University of New York
M.Phil., City University of New York
B.A., Fordham University
david.aliano@mountsaintvincent.edu
Areas of Interest
Modern Italy and Latin America
Italian transnational and comparative studies
National and ethnic identities
Italian fascism and anti-fascism
Travel and tourism
Publications
Books
Mussolini's National Project in Argentina, Madison, NJ: Fairleigh Dickinson University Press, 2012.
Book Chapters
"American Travel Encounters with Fascist Italy," in Brian Seitz and Ron Scapp eds., Philosophy, Travel, and Place: Being in Transit, New York: Palgrave Macmillan (Forthcoming).
Articles
"Citizenship and Belonging: The Case of the Italian Vote Abroad," Ethnic Studies Review, Volume 33, Issue 1, 2010.
"Revisiting Saint Domingue: Toussaint L'Ouverture and the Haitian Revolution in the French Colonial Debates of the Late Nineteenth Century (1870-1900)," French Colonial History, Volume 9, January-June 2008.
"Curing the Ills of Central America: The United Fruit Company Medical Department and Corporate America's Mission to Civilize," Estudios Interdisciplinarios de America Latina y El Caribe, Volume 17, Number 2, July-December 2006.
"Brazil through Italian Eyes: The Debate over Emigration to São Paulo during the 1920s," Altreitalie, Number 31, July-December 2005.
Reviews
Book Review: Reto Hofmann, The Fascist Effect: Japan and Italy 1915-1952, The Historian Volume 80, Issue 1: Spring 2018.
Film review: Gianni Torres, Le mamme di San Vito, Italy 2010, Associazione Culturale Altre Produzione, The Italian American Review, Volume 3, Number 2, Summer 2013
Book review: Loretta Baldassar and Donna R. Gabaccia, Intimacy and Italian Migration: Gender and Domestic Lives in a Mobile World, Journal of Modern Italian Studies, July 2012
Book review: Federico Finchelstein, Transatlantic Fascism: Ideology, Violence, and the Sacred in Argentina and Italy 1919-1945, European History Quarterly, July 2011
Select Presentations
"Understanding America's Alt-Right in its Transnational Context: The Far-Right Political Parties of Italy, France, and Germany," Association for Ethnic Studies Annual Conference, Virginia Commonwealth University, Richmond, VA March 8-10, 2018.
"The Making of America's Italy: Popular Tourism in the Postwar Era," Mid-Atlantic Popular and American Culture Association, Philadelphia, PA, November 9-11, 2017.
"Giving Voice to the Voiceless: Immigrants and Refugees in Italian Narrative and Film" National Association for Ethnic Studies Annual Conference, San Francisco State University, San Francisco, CA March 23-25, 2017.
"Examining the Social Construction of Race in the Americas: Distinctive Systems of Social Control" National Association for Ethnic Studies Annual Conference, University of Arizona, Tuscon, AZ, March 17-19, 2016.
"A Tourist's Italy: Reproducing Italian Identity for the American Traveler (1922-1945)," Northeast Modern Language Association Annual Convention, Toronto, Ontario, April 30, 2015.
"The Transcultural Life of Cuban Ethnographer Fernando Ortiz," National Association for Ethnic Studies Annual Conference, Fort Collins, Colo., April 11-12, 2013.
"Transnational Migration Then and Now: Italian and Central American Experiences Compared," National Association for Ethnic Studies Annual Conference, New Orleans, La., April 5-7, 2012.
"Debating the Nation Abroad: Fascist Propaganda and the Italian Diaspora" American Historical Association, Annual Conference, Boston, Mass., January 6-9, 2011.
"Re-Imagining the Nation: Italian National Narratives Abroad (1922-1945)" New Directions in Italian and Italian American History: A Conference in Honor of Philip V. Cannistraro, November 5, 2011.
"Between Two Worlds: Negotiating Italian Identity in Argentina during the Interwar Years" Columbia University Seminar in Modern Italian Studies, February 12, 2010.
"An Italian Education in Latin America: The Scuole Italiane all'Estero in Argentina (1922-1945)," Dagli Appennini alle Ande: The Italian Presence in Latin and Central America, Florida Atlantic University, Boca Raton, Fla., March 28-29, 2008.
"Responses to Fascism from the Italian Community in Argentina," Italians in the Americas: An International Conference, John D. Calandra Italian American Institute, New York, N.Y., April 24-27, 2008.
Professional Affiliations
Alpha Mu Gamma, Intercultural Relations Chair and Regional Vice President for New York
Columbia University Seminar in Modern Italian Studies
Ethnic Studies Review, Associate Editor
Association for Ethnic Studies, Member of the Board of Directors
American Association of Italian Studies (AAIS)
American Historical Association (AHA)
Modern Language Association (MLA)